V.S. Pritchett Memorial Prize
This prize was founded by the RSL at the beginning of the new millennium to commemorate the centenary of an author widely regarded as the finest English short-story writer of the 20th century, and to preserve a tradition encompassing Pritchett's mastery of narrative.
The short story, my father once wrote, is 'exquisitely difficult'. For the author, that is. All the same, I hope that many, many people will enter this competition in his memory. And if they want encouragement and inspiration they may find it in one of his own short stories. There are so many to choose from, but I would particularly recommend 'The Evils of Spain', one of my favourites, from the very beginning of his amazingly long writing career, or the wonderful 'Cocky Olly', written more than half a century later.

Oliver Pritchett
The annual prize of £1,000 goes to the best unpublished short story of the year. The winning entry is also published in Prospect online and the RSL Review.
The 2016 Prize
The Royal Society of Literature is delighted to announce the eighteenth V.S. Pritchett Memorial Prize. There is a prize of £1,000, and the winning entry will be published in Prospect online and in the RSL Review. In addition to this, there will be an opportunity to appear at an RSL event with established short story writers in autumn 2016.
This year's judges are Aamer Hussein, Peter Kemp and Sara Taylor.
Please visit our online entry site for full details of entry and to submit: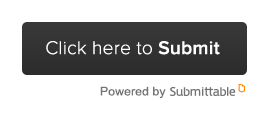 Alternatively we will also accept hard copies sent to:
VSP, The Royal Society of Literature
Somerset House, Strand
London, WC2R 1LA
Postal entries must be accompanied by a completed Entry Form.
The closing date for entries is Monday 20 June 2016.
We are grateful to Christopher and Jennie Bland for sponsoring the prize, to ALCS for making the prize-giving event possible, and to Prospect magazine for publishing the winning entry online.
The 2015 Prize
The judges of the 2015 V.S. Pritchett Memorial Prize, Philip Hensher, Adam Mars-Jones and Rose Tremain, selected Jonathan Tel as the winner, for his story 'The Seduction of a Provincial Accountant'. The runner-up was Nick Sweeney for 'Traffic'. For more information about the 2015 winner and runner-up, please read the press release. You can read the 2015 winning story by clicking on the link below.
Past recipients