V.S. Pritchett Short Story Prize
This prize was founded by the RSL at the beginning of the new millennium to commemorate the centenary of an author widely regarded as the finest English short-story writer of the 20th century, and to preserve a tradition encompassing Pritchett's mastery of narrative.
The annual prize of £1,000 goes to the best unpublished short story of the year. The winning entry is also published in Prospect Magazine and the RSL Review.
The short story, my father once wrote, is 'exquisitely difficult'. For the author, that is. All the same, I hope that many, many people will enter this competition in his memory. And if they want encouragement and inspiration they may find it in one of his own short stories. There are so many to choose from, but I would particularly recommend 'The Evils of Spain', one of my favourites, from the very beginning of his amazingly long writing career, or the wonderful 'Cocky Olly', written more than half a century later.

Oliver Pritchett
The 2019 Prize
We are delighted to announce that the Prize is open for its twentieth anniversary year. The RSL will be announcing special celebrations in autumn 2019 to mark two decades of the Prize. There is a prize of £1,000 and the winning entry will be published in Prospect online and in the RSL Review. Stories must be written in English and be between 2,000 and 4,000 words. Entrants must be resident in the UK, Republic of Ireland or the Commonwealth. Entries are £7.50 per story.
This year's judges are Candice Carty-Williams, Philip Hensher and Leone Ross.
This year's judges will be announced shortly. The closing date for entries is Friday 19 July 2019 (extended from original closing date of 28 June). Submit online by clicking the link below.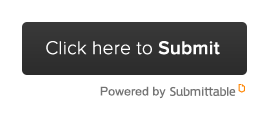 Alternatively you may send your entry by post. Please complete the entry form and send with your story to the address below – enclosing a cheque made payable to 'The Royal Society of Literature' for £7.50.
VSP
Royal Society of Literature
Somerset House
Strand
London WC2R 1LA

Entries for low-income writers
The RSL is committed to increasing accessibility and supporting writers of all incomes. As such, we are offering 50 free entries to low-income writers based in the UK.
To apply for a free entry to this year's prize please e-mail patricia.chidavarume@rsliterature.org using the subject 'Free VSP Entry Application' and in the body of the email include your name, postcode and up to 200 words on why you are eligible for a free entry, along with supporting documentation as proof of financial eligibility such as: Jobseeker's Allowance, Disability Benefit, Income Support; Working Tax Credit; proof of being a full-time student; Housing Benefit; proof of being a full-time carer. All details will be kept in the strictest confidence and have no bearing on your Prize entry. Applications with no supporting evidence will not be accepted. 
** DEADLINE EXTENDED** Eligible writers have until 5pm on Friday 12 July 2019 to apply for a free entry. However, we recommend applying earlier as these entries are offered on a first come, first served basis. You will be informed by email as to whether you have been accepted and then given instructions on how to enter. Please do not send your story to us prior to this. Successful applicants will have until midnight on Friday 28 June (the same as the general entry deadline) to submit their story to the competition.
Please note, if successful you can only submit one free entry into the competition. Additional stories will need to submitted via the general submission portal, which can be accessed by clicking on the 'submit' button below (£7.50 per entry).
We are grateful to ALCS for supporting the prize, to Prospect Magazine for publishing the winning entry online and to ALCS for supporting the prize-giving event.
If you have any media enquiries, please contact Annette Brook, Communications Manager: annette@rsliterature.org or call 020 7845 4680
Past recipients (click the links to read the story on Prospect Magazine)